| | | | | | | | |
| --- | --- | --- | --- | --- | --- | --- | --- |
| | Record | Pts | Div. Rank | G/G | GA/G | PP% | PK% |
| Minnesota Wild | (20-12-5) | 45 | 2nd Northwest | 2.27 (28) | 2.24 (4) | 15.7% (21) | 84.3% (9) |
| Nashville Predators | (18-14-4) | 40 | 4th Central | 2.64 (17) | 2.83 (16) | 21.6% (2) | 80.6% (21) |
| | | | |
| --- | --- | --- | --- |
| Minnesota Wild | | | |
| Top 5 Scorers: | G | A | Pts |
| 1. #9 Mikko Koivu | 8 | 21 | 29 |
| 2. #15 Dany Heatley | 10 | 15 | 25 |
| 3. #7 Matt Cullen | 9 | 12 | 21 |
| 4. #96 Pierre-Marc Bouchard | 7 | 13 | 20 |
| 5. #21 Kyle Brodziak | 11 | 8 | 19 |
| | | | |
| Top 3 Penalty Minutes: | PIM | | |
| 1. #16 Brad Staubitz | 64 | | |
| 2. #22 Cal Clutterbuck | 38 | | |
| 3. #21 Kyle Brodziak | 35 | | |
| | | | |
| Goaltenders: | GAA | SV% | |
| 1. #32 Niklas Backstrom (11-9-4) | 2.31 | .925 | |
| 2. #37 Josh Harding (7-3-1) | 2.13 | .932 | |
| 3. #31 Matt Hackett (2-0-0) | 1.01 | .974 | |
| | | | |
| Nashville Predators | | | |
| Top 5 Scorers: | G | A | Pts |
| 1. #6 Shea Weber | 8 | 21 | 29 |
| 2. #15 Craig Smith | 8 | 17 | 25 |
| 3. #11 David Legwand | 10 | 14 | 24 |
| 4. #20 Ryan Suter | 5 | 19 | 24 |
| 5. #10 Martin Erat | 8 | 15 | 23 |
| | | | |
| Top 3 Penalty Minutes: | PIM | | |
| 1. #23 Brian McGrattan | 54 | | |
| 2. #22 Jordin Tootoo | 49 | | |
| 3. #20 Ryan Suter | 29 | | |
| | | | |
| Goaltenders: | GAA | SV% | |
| 1. #35 Pekka Rinne (16-10-4) | 2.70 | .916 | |
| 2. #39 Anders Lindback (2-4-0) | 2.75 | .893 | |
| . | | | |
| | | | |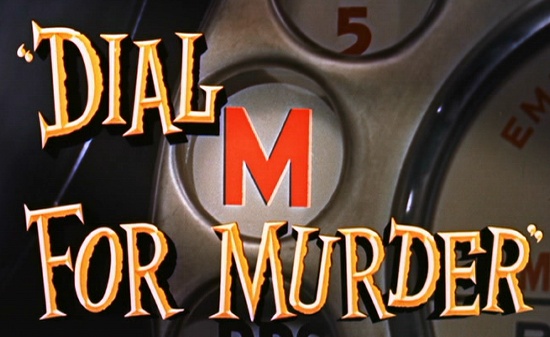 "Dial 'M' for Murder" which was originally an Alfred Hitchcock movie back in 1954 starring Ray Milland and Grace Kelly. The plot of that movie was obvious, but it got me to thinking about what a person may hear if they ever bothered to call the NHL Safety Department's Comment hot line. What would their automated message say? Perhaps something like this, "Dial 'S' to recommend a player for suspension" or "Dial 'I' if you wish the league to be ignorant to an obvious suspension." Or perhaps, "Dial 'N' for a request for no further explanation offered for player who may seem likely to be suspended", maybe its more like "Dial 'E" for us to provide an excuse to make a questionable hit suddenly appear to be completely appropriate." Oh he was turning into the boards, or he had his head down or I didn't realize that guy was an NHL player so its ok to hit him are all excuses (almost) the league has attempted to use to explain why they didn't suspend a player to the fullest extent that the rules will allow.
Click on "Read More" for the rest of the article…
Right now, the silence is deafening from the NHL front offices. Another game where a Wild player is maliciously ran into the boards from behind and just more silence from the NHL Safety Czar Brendan Shanahan. This time it was Colorado's Cody McLeod driving Jared Spurgeon into the boards and injuring him rather severely in the process. McLeod was given a 5-minute major for boarding plus a game misconduct and by the lack of a response from the league I guess we as fans are supposed to accept that lack of further league intervention. Mistakes happen though right? Or the bogus explanation tendered by Michael Chambers of the Denver Post, saying that it was just an 'accident'? Really, your team's enforcer is going to let up on an opportunity to obliterate a top pairing defender for his opponent? Well, the lack of supplemental discipline may just somehow seem tolerable if Shanahan had stepped in on previous incidents involving Wild players in a fair and objective manner. But is that really true? The game before, Lennart Petrell goes full speed and checks Marek Zidlicky from behind. As was the case with the hit on Spurgeon, Petrell was given a 5-minute boarding penalty and a game misconduct. The only difference was that Zidlicky did not miss any further games after the hit. Yet, in many suspension videos tendered by Mr. Shanahan, the injury a player sustains is a factor in his judgement. So, why wasn't that compelling in Spurgeon's case? A few weeks before, as the Wild are trailing 2-1 with just over a minute left in regulation against the Winnipeg Jets, Zach Bogosian cross-checks Pierre-Marc Bouchard into the boards that sends him crashing face first into the ledge near the glass causing him to break his nose and cut up his mouth, providing a nice little gush of blood for all to see as he was escorted by Wild trainer Don Fuller off the ice. Bogosian got a 5-minute boarding call and a game misconduct. Bouchard misses the next game with his injury, but Shanahan and company provide excuses for Bogosian saying Bouchard turned his back to the Winnipeg defenseman. Sure he did, he was playing the puck which was in his skates. What was he supposed to do; not skate into the corner at a point in the game where Minnesota needed a goal and had just a minute left to try to tally the equalizer? Yet that wasn't factored in and nothing more happened to Bogosian. However, Bouchard was suspended two games for lifting his stick that caused Matt Calvert's stick to hit him in the teeth and he lost a few chiclets in the process. So now Bouchard's fair game? I guess Bogosian doesn't have to control his arms shoving Bouchard in the back but the Wild winger must be wary of his stick at all times even though the opposing player's stick did all of the damage. I guess Wild fans should ignore the fact nothing was done to Colorado's Erik Johnson who attempted to deliver an elbow to Matt Cullen near the closing seconds of a game. It was an obvious attempt to injure but again no further suspension was levied towards Erik Johnson. Are we Wild fans supposed to be grateful of the fact the league didn't give suspensions to the bogus headbutt of Nick Johnson that Jarome Iginla called out to the official. Maybe the league believes we Wild fans should be grateful they chose not to suspend Kyle Brodziak on a weak 5-minute boarding major and a game misconduct where Anze Kopitar barely missed 30 seconds of play before he was back on the ice? What is the league really telling us Wild fans? Welcome to the Wild safari where you're free to headhunt, maim or severely injure any Minnesota player you want with little or no extra discipline whatsoever.
I can see the NHL advertisement already. Come and experience a real Wild hunt safari! This is a unique opportunity to do anything you want to a Wild player of your choice. Want to break the leg of the Wild captain with a two-handed chop to the leg with just a max of a two-game suspension? You got it! Want to hunt small game, why not crush a smaller Wild defenseman along the boards and we won't even suspend you at all! We will help you achieve the Wild hunt of your dreams. Where? At any one of the league's 30 arenas and on the odd chance they play outside North America for an exhibition game, we'll give you the same opportunity there too! And if you order now, we will offer a Brad Staubitz 8-game automatic suspension if he ever dares challenges any of your players after these hits occur, no fight or bad hit necessary, heck if he even skates a shift after the incident we'll throw down a suspension faster than you can say the words "Crosby" and "concussion." Don't delay, and make your Wild hunt safari a reality, our operator Brendan Shanahan awaits your call and if you call in the next ten minutes we'll double your order and throw in a bogus boarding major to another Wild player of your choice just as our free gift to you. Call now!
Perhaps its only fitting that the Wild's next opponent is the Nashville Predators. The Predators are a team a lot like the Wild who play a style of game that makes them appear to be greater than the sum of its parts. With a no-name offense led by the likes of Martin Erat, Colin Wilson, David Legwand and Craig Smith one can be forgiven for not being able to recognize any of the Predators' top 4 scoring forwards. Yet, like a good Predator, being overlooked and underrated is precisely what Nashville wants. I have followed the Predators for quite a while, and their excellent scouting staff has given them a nice pipeline of young talent that possess sublime skill, great work ethic and character that form the hallmarks of their game. Why? Because they have to; they were not designed to be a cap ceiling team. In fact, the salary floor is something that is becoming more and more difficult to deal with but they soldier on and their team is a monument for their ability to draft and develop talent. The Predators embrace a blue collar approach to the game where it is very rare to ever see them outworked. Minnesota may appear to be perfect prey; a team that is riding a 7-game losing streak and has struggled mightily to put in a full game effort. Injuries make the Wild look like a wounded gazelle on the Serengeti, with the Predators hoping to play the role of the lion. So does Minnesota have a chance against a club like Nashville?
Yes, but it certainly will have to dig deep to find that streak of perseverance it seems to have lost. The Predators have a pretty significant injury of their own, as leading scorer and team captain Shea Weber is out with a concussion. Weber is expected to return soon, but most estimates indicate that will be Friday. The Predators are a very different team with Weber in the lineup as he not only provides offensive punch from his big point shot; especially on the power play but also as a very capable shutdown force on the top pairing along with Ryan Suter. Minnesota also should be aware that big bodied goaltender Pekka Rinne has been far more human this year than the superhuman he has been in recent seasons. The Wild would be wise to shoot often and with the benefit of traffic near his crease if they wish provide their goaltenders the much-welcomed goal support that has virtually vanished over the last 7 games. Dany Heatley, Mikko Koivu, Cal Clutterbuck, Matt Cullen, and Kyle Brodziak I'm calling you out! This team needs to somehow have 2 lines that consistently create opportunities to shoot the puck and then fire it when the opportunity arises. Otherwise this will go about as well as it does for those gazelles I mentioned earlier on any Animal Planet show I can ever remember.
Oh, and one last treat. I managed to get ahold of the NHL's secret suspension flow chart that was brought back by Brendan Shanahan after his first suspension-happy month of office. You can thank DownGoesBrown.com for this 'Wiki-leak' of NHL policy.
Injury Report:
Minnesota: Devin Setoguchi (left ankle), Jared Spurgeon (lower body) , Guillaume Latendresse (concussion), Clayton Stoner (groin), Casey Wellman (wrist)

Nashville: Shea Weber (concussion), Kevin Klein (flu-like symptoms)
Copyright © 2011 www.StateofHockeyNews.com – All Rights Reserved – Trademarks used herein are property of their respective owners.