I have to admit, I've gone over the edge. I am tired of it all. I am sick and tired of hearing about possible meetings and possible actions. I just want a conclusion and I'm not talking about the 'fiscal cliff' either. I of course am talking about the NHL lockout which has trampled most of my good feelings about the league, the players and most importantly my motivation to write. Now let me submit a few candid facts to the world before I continue. For the last 7 years I've written probably in the realm of about a 1,000 articles about the NHL; albeit mostly about the Minnesota Wild. I'm a blogger so in typical fashion virtually all of those articles have been written without any real substantial form of compensation to justify the time, energy and dedication I've shown. I wasn't expecting to make any money at all; so that is not a complaint. I have done all that I could to spread the game to those around me, and invited hundreds to follow it if they weren't already doing so before. What has the league and the players done to 'reward' its fans over the last 10 years? Two lockouts, with one and quite possibly two lost NHL seasons. Sort of like what you see with Clark Griswald (Chevy Chase) from National Lampoon's Christmas Vacation movie; its about how he felt when his boss replaced his normal bonus with something that was far cheaper and basically worthless. As you can see, Clark didn't take it too well and by what has been reported NHL fans are not taking the lockout too well these days either.
A company called Level5 which does research on branding and the relationship between companies and customers recently did some studies of NHL fans to see how they're taking the NHL lockout as had been reported by the Toronto Globe & Mail here. To sort of sum it up if you haven't read it, it basically has discovered some rather disturbing trends that indicate that even amongst NHL die-hards (i.e. fans like myself) that many are actually beyond a feeling of apathy but actually show more anger and complete disconnect between the issues that are keeping the NHL and NHLPA from settling its differences. Its not from a lack of understanding of the issues; but amongst the die hards, most plan on turning a cold shoulder to the league if it were to start a shortened-season or start again for 2013-14. Fans feel like they've been taken for granted and want to punish the league and the players for what they see as a lack of respect. I would say this research sounds pretty dead on to me. So hearing Level5's CEO David Kincaid talk about the serious damage to the NHL brand on NHL Home Ice Radio today, I wonder if anyone at either the league's offices or the NHLPA is actually paying attention. With more empty posturing the last few days about meeting and the league canceling games all the way to January 15th, 2013 it doesn't look like its registered, so I felt inspired to create an article. One that accurately describe my frustrations as well as puts it to a sarcastic Christmas theme ala Christmas Vacation. Before you read any further I've decided not to refrain from using explitive language so if you feel you may be offended by those strong words you may want to skip this article. Otherwise, enjoy and read on!
Click on "Continue Reading" to see the rest of the article…
My 12 F*&k You's of Christmas for the NHL and NHLPA
Both the NHL and NHLPA deserve giant lumps of coal in their Christmas stocking's this year for their selfishness throughout this process. With the holiday spirit in the aire I chose to display my frustration in the theme of the 12 Days of Christmas. To use Sesame Street phrasing, this is brought to you by the letter's F and U. So without actually being able to sing these to you all (perhaps that'd be something I could share via a Google hangout someday) I hope you enjoy my first (and hopefully only) 12 F%*k You's of Christmas for the NHL and NHLPA.
12 Players a Whining – The players have loved running their mouths out to the media whining about how the NHL is being 'dirty' with the way they're negotiating. Or at times suggesting they didn't bargain their contracts in good faith. Whether its the pointless soundbites from Sidney Crosby prognosticating as to whether a deal will get done, or Erik Cole's rant against Roman Hamrlik who dared question the direction of Players' Assocation's tactics or Mikael Samuelsson claiming the league has been 'dirty' I am sick and tired of hearing about it. You're all a bunch overpaid people who make an incredible living playing a GAME! Go whine about your rights and your so called concerns about the future players of the game to those employees that lost their jobs because you're not playing right now. Or how about the bar owners near the arenas that are struggling mightily while you dither about whether you should go make some money in Europe during the meantime or not. Oh and to Krys Barch, I had to remind myself you still played in the NHL when I heard your lame rant about how tough it is for guys like you. No one cares if you or any NHL'er decide to play in Europe. We really don't. So F&*k YOU!
11 NHL Veterans a leaving / retiring (at least) – So the players say their hard line stance on salaries is about maintaining the great things that have allowed them to amass a fortune and how they want to preserve those things for the future players of the game. So what if guys like Chuck Kobasew or Andy Sutton leave the game you say? What about seasoned veterans like Teemu Selanne? He's 41 now, you think its fair that he has to toss away a season so you can make your point? Or how about Daniel Alfredsson, who has admitted the longer it lasts the less he misses the game. There are lots of older NHL veterans who may have played their last NHL game and not even knew it at the time. The Bleacher Report tossed in this list of 11 NHL veterans who may have played their last game. I have to admit, I disagree with some of them, but still there is little doubt that some of these guys have probably played their last game all so the top 5% of league's highest paid players can make a point. So worth it right? F&*k YOU!
10 NHL Youngsters Hurting – While the players say they're looking out for the future, what about the younger players' whose careers they've put on hold? While some might improve with a season spent in the American Hockey League, there are also plenty where minor league seasoning was not necessary. Guys like Adam Henrique, Tuukka Rask, and Brayden Holtby as well as some of the of the other players mentioned by this Bleacher Report article here didn't really need to prove themselves and are just sort of in a standby pattern until the season resumes or starts again next fall. So if its really about the future how is it better to just put their developing careers on standby so the highest paid players can ensure their money is secure. Yea, thanks a lot! F&*K YOU!
9 Reporters Squabbling – If all of the incredible lack of progress wasn't bad enough but the media coverage of this event really has been devoid of objective journalism as reporters pick sides and then squabble back and forth via Twitter, NHL Home Ice Radio interviews etc. Whether its TSN's Darren Dreger or the New York Post's Larry Brooks being taken to task over his sources by agent Allan Walsh or the Hockey News' Adam Proteau taking every opportunity to sing the NHLPA's praises while bashing the league they too have played into the general apathy of the NHL fanbase. Walsh himself deserves his own personal F&*k You for his constant bashing of the league while he tries his best to promote NHLPA propaganda. Yea Allan, you have no bias in this at all now do you?!?! People are tired of the bickering amongst the players and owners as it is, why would we want to hear more of it from the reporters or their whiny agents? Although I have to admit I enjoyed joining Minneapolis Star Tribune's Michael Russo and a few others in taking you to task for your ridiculous statements. Just report the story and move on (or in Walsh's case, just shut the f&*k up)! F&*K YOU!
8 Lockout Memes of Laughter – The lockout has become a nice punchline for late night comics as well as NHL fans who perhaps out of frustration have enjoyed taking pot shots on blogs, Facebook and Twitter over the league's woes. But why not? Its an easy target, and leave it to comedians to kick the league while its down. I'd rather watch Dustin Penner play hockey (I know, scary huh?) then watch him be apart of an skit on Conan O'Brien. The Bleacher Report tossed out 8 different Memes fans had come up with to make fun of the NHL's situation. I am not sure they're completely hilarious, but its not like fans have any current NHL hockey to watch to keep them occupied now do they? The worst part of it is the NHL and NHLPA don't seem to understand the joke is on them. F&*K YOU!
7 Years of Progress Lost – Both the NHL and the NHL players have basically thrown away the 8 years of good will they had built up after the last lockout. After a time where steps were taken to improve the game and bring back some of the flow that had been really missing during the clutch and grab days of the late 1990's early 2000's. The NHL gave fans a better game overall and while there are still little fixes to be made the league appeared to be on the rise. It had a dedicated cable presence in the NBC Sports Network (how do you think those guys feel about this eh?), and the ratings were climbing. Hockey was getting closer to being a legit Top 4 sport in the United States again, but that's all trashed now. F&*K YOU!
Bruins' owner Jeremy Jacobs is not impresed with anything
6 Owners a fuming – NHL owners and NHL players tried to come together in some talks a few weeks ago but the owners found themselves rebuffed when the players kind of wiffed on major attempt to step closer to the make whole agreement only to be told that the players would like to keep the current length of their contracts intact. The talks stopped abruptly supposedly after a fairly heated exchange. What looked like the best progress in the last month turned out to be all for not and both sides appeared to dig in afterward with the head of the NHLPA saying a deal was 'close' while the NHL Commissioner was more or less irate, tearing apart the NHLPA's counter offer. Either way, another example of failure in a whole string of failures that few fans care about anymore. F&*K YOU!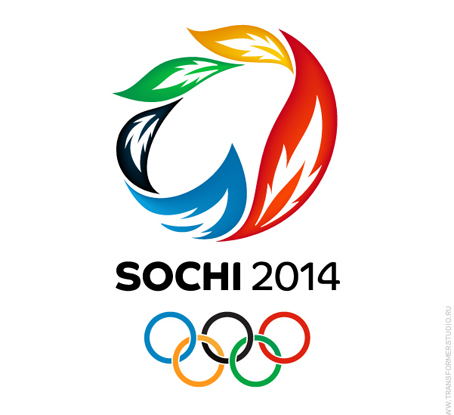 Any chance we'll see NHL'ers in the Olmypics in 2014 now?
5 lost Golden Rings – I wasn't really sure if I could modify this one too much from the song but I would suggest there are 5 moments that we've tossed away because of this labor mess. 1. No Stanley Cup banner raising for Los Angeles. Say what you want but that's a big thing for the Kings, the clear pinnacle for that franchise and now that momentum has basically been squandered. When it is all about the strength of your markets this really is an incalcuable loss for them and perhaps Southern California as a whole. 2. A lost Winter Classic, an annual spectacle that served to raise the overall visibility of the league during a time where there really isn't much to watch beyond a few college football bowl games. While I tire of seeing teams in the eastern timezone monopolize the event, it still was a must watch for any hockey fan and it got lots of people that normally wouldn't care about the league to tune in and watch and that's always important to the health of the league. 3. NHL Re-Alignment, remember that? Where most of the league's fans celebrated the idea of reorganizing the league with smarter Divisions based on more regional rivalries? Where is that now? You can barely agree to sit down and talk so how much longer are we going to be stuck with Divisions that may have as many as 3 time zones represented in them? 4. NHL participation in Sochi in 2014, does now seem to really seem like the environment where owners are going to agree to shut their league down for two weeks to allow their players to compete in the Olympics in a competition where virtually all of the games will have to be tape delayed unlike they were in Vancouver back in 2010. 5. The 2013 NHL Entry Draft, I know this one is more of a what if but if these two sides continue to bicker and argue about who is killing who (shameless Monty Python reference) into the summer we could lose an Entry Draft meaning 2013 elligible players like Seth Jones would have to wait another year before they got drafted. Needless to say, the lockout has f$cked up a number of things already as well as placing other important items (to fans and the health of the game) in jeopardy. So again, great job and F&*K YOU!
4 Corporate Sponsors Leaving – In hockey mad Canada, Kraft has decided to cut its losses and nix the ever popular Kraft Hockeyville contest where towns across the nation vie for the coveted title and where BBC spends Hockey Day in Canada. It instead decided to spend the money on ads for major junior hockey. Its a small shift, but perhaps Kraft doesn't come back. Major Junior doesn't nearly have the dysfunctional history between players and teams that the NHL does. And its only the first of other corporations to likely reconsider being a major corporate sponsor of the league. The longer this debacle lasts, and especially if its canceled (which seems pretty likely) its only going to get worse. Who can blame them and this should concern both the players and owners. Corporate dollars are very important, mainly in the realm of brand promotion and if they're choosing to promote other sports then both sides should consider this their fault. So from corporations to the league and the players; F&*K YOU!
$3.3 Billion Dollars lost (at least) – The one thing certain in losing all of these games due to the lockout is the more or less guaranteed loss of a potential $3.3 billion dollars in revenue. That's just to the league and the players. That is to say nothing of the revenues generated in parking fees, sales taxes from fans buying tickets or money injected into local businesses like the various eating establishments and bars that are near every arena. Not to mention to the nearby hotels as they house visiting teams and fans traveling to watch them play. Add to that, the employees of the league's teams who saw their hours reduced or worse yet, laid off due to the lockout. Now those lucky working people join the ranks of the unemployed all because millionaires and billionaires couldn't settle their differences. The players and owners are simply saying they're trying to work out a deal that will allow them to do what's best for themselves and the game, but does anyone really believe they care about the latter part of that statement? So what are they losing this money for? Nothing more than greed. How sad, and totally worthy of a big F&*K YOU!
The Grinches who helped squander the 2012-13 season
2 Assholes a Feuding – The feud between NHL Commissioner Gary Bettman and NHLPA Director Donald Fehr has been a constant theme. Both men seem to have gotten under each other's nerves, although you have to give the slight edge to Fehr who has brought out more fire in the diminutive league boss than we've seen in a long time. However the animosity is palpable, going as far as the league's owners telling the players that if they included Donald Fehr into negotiations all of their agreed to comrpomises were off the table. The players have also vented their disdain for Gary Bettman and tried to say he is the reason for the strained labor relations. Regardless, two major egos are certainly at work; and Fehr's reputation as the Major League Baseball Players union's hard liner certainly resonated a siege mentality with the league's owners otherwise a deal would've been reached already. So right now as far as these two guys see its, its all about who is going to win. The problem is, everyone else has lost because they're concerned about that more than playing hockey. F&*K YOU!
Poor, poor Sidney Crosby
1 Very Pissed Off Fanbase – As I said earlier with the Level5 report, the NHL and NHLPA have really done a terrific job of alienating an entire fanbase. A fanbase the league and the players have lauded on radio, and in interviews as being extremely loyal. Yea, and how do you pay back that loyalty? A lockout. Thanks a lot. We shell out ridiculous prices for parking, tickets, and worst of all the concessions just to watch these guys play and now they lock us out but they expect us to come back and want more? We know from the last lockout that after the smoke clears we, the fans won't be seeing any reduction in ticket prices or concessions returning to reality. We know we will be taken for granted if we just come on back as if nothing happened as occurred the last time after the lockout. It takes a lot to drive away the die-hards and you're doing a pretty good job of that. One of Level5's most painful anaolgies they gave in the NHL branding survey was that the levels of disgust and anger are actually worse than the feeligns people had for BP during the Gulf Oil Spill. Yea, it's that bad NHL and NHLPA. The JustDropIt campaign on Facebook is a great example of it. In fact, I would encourage all NHL fans who really care to sign and follow through with the pledge. The NHL is a league driven by gate receipts, its all about the butts in the seats. So if we don't show up they'll have to listen and take us seriously as the video below will tell you. There will be some fans that will go running back, but the league has caused permanent or severe damage in its relations with the group it says is the most important. December 21st has come and gone so the JustDropIt campaign is in full effect. It remains to be seen if those that 'signed' the pledge will follow through.
The NHL Fan Association is a group with 31,000+ members that represents all of the league's teams and they did a survey of their members to see what the backlash may be like for the league if and when it resumes play. The results coincide with the Level5 report, 75% of American fans and 82% of Canadian fans said they would spend less money than they normally do when or if the season returns. I think its fair to say even the diehards are jumping ship. Way to go NHL and NHLPA. You've just found out you ruined a good thing. I sure hope making sure veterans get to have their hotel room to themselves was worth it; or that it was worth tanking it with the fans just so we can have 13-year contracts. By the way if you want to cancel the season, go ahead not that too many people would really notice anyways but just do so we can stop with the lame reports about when you might meet next. Either way, you reap what you sow, so its time for the fans of the game and this one included to say Merry Christmas to everyone who loves hockey out there but to the NHL and NHLPA a resounding F&*K YOU!
By the way, if any of you out there are thinking about a Christmas gift for me, bring to me Donald Fehr and Gary Bettman so I can give them both a piece of my mind just as Clark Griswald wanted to. Happy Holidays!